About Michelle
As Principal and founder of Lighthouse Leadership, Michelle Rupp brings over 25 years of diverse business experience to her work as an Executive Coach.  Prior to her professional transition into leadership development, Michelle was a communications and marketing specialist in her role as Senior Vice President, Corporate Communications with a leading North American investment firm.   During this time, she was recognized as an innovative and results-oriented leader with excellent presentation and interpersonal skills.
Michelle brings this same focus to her coaching practice where she supports the unique leadership development needs of each client.  Whether challenging client thinking, supporting change, or helping clients become more resourceful, Michelle's approach is direct and performance-focused. Drawing on both her business expertise and executive experience, as well as her academic knowledge, she offers an informed perspective directed at helping her clients address their goals in a timely manner.
In her community, Michelle is equally committed to strong leadership in the not-for-profit sector having served as a Director on many boards including Ronald McDonald House, Vancouver Opera, the Vancouver YWCA, BC Women's Hospital and Health Centre Foundation, and is a Past Chair of the Minerva Foundation for BC Women. Currently she is a Director of Vancouver College, an Honourary Advisory Board member for Big Sisters of BC, and a Council Member of the Architectural Institute of British Columbia. Most recently, Michelle served as Co-Chair of the inaugural GLOW gala, which raised $1.2million in support of BC Women's Hospital's Neonatal Intensive Care Unit.
Michelle holds a Master of Arts (Leadership Studies) degree, a Bachelor of Commerce degree, and is an accredited Executive Coach as recognized by the International Coaching Federation.
Michelle and her husband, Neil de Gelder, live in Vancouver, BC.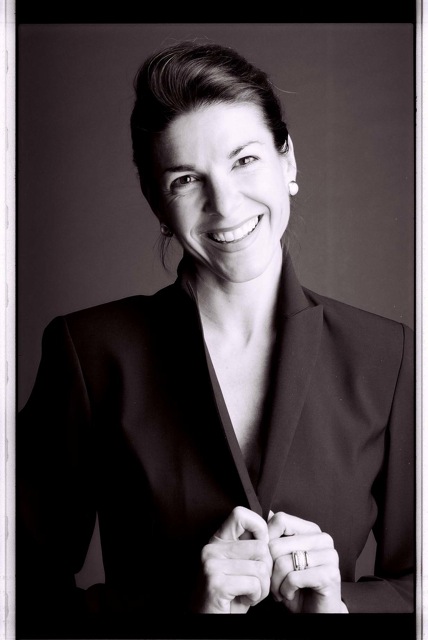 About Leadership Training & Coaching
How does coaching work?
Typically, I will have an introductory phone call or meeting with a prospective client and we will discuss their specific professional development needs. This discussion usually takes 30-40 minutes. In addition to discerning the specific areas of concern to the client and where my expertise may best serve them, we both need to determine whether we share an appropriate level of comfort or rapport.
In order to quickly establish a successful coaching relationship, I believe there are three critical success factors: 1) there needs to be a high level of mutual respect; 2) the client needs to demonstrate a sincere commitment to addressing their developmental concerns or problematic behaviours; and 3) the client needs to make coaching – whether in person or by phone – a scheduling priority. Without this level of focus, an effective working relationship and meaningful progress are difficult to achieve.
Following this initial conversation of mutual expectations, a coaching program is created with featured milestones and timelines to ensure a successful outcome.  The duration of coaching relationships can be as varied as the clients. While some find a logical conclusion within 3-6 months, once goal achievement is attained, others prefer longer term coaching support as they transition through various personal or professional stages or accomplish specific goals.
What should I be looking for in a coach?
Beyond the foundational considerations of trust and respect that are essential to any productive relationship, clients should always look for an accredited or ICF certified coach. Today, less than 20% of practicing coaches have undertaken the training necessary to achieve accredited status. Most importantly, certification offers clients the assurance that they are partnering with a professional who abides by ethical standards, utilizes a recognized coaching process and is committed to offering them informed insight and expertise.
What can I expect from coaching?
While each client's needs and expectations are different, all clients can expect to receive expertise and support on matters ranging from communications, marketing, leadership, time and people management, strategic planning and business development. Whether in the form of coaching, consulting, mentoring or advising, my practice involves blending a variety of disciplines in order to best serve the client as their needs and the situation require. Drawing on all aspects of my background – both academic training and professional experience – allows me to help clients achieve their goals as quickly as possible.
Finally, every conversation or exchange whether in person, by phone or through email, is guarded by my personal commitment to the highest level of discretion. Confidentiality is a cornerstone of strong client relationships.